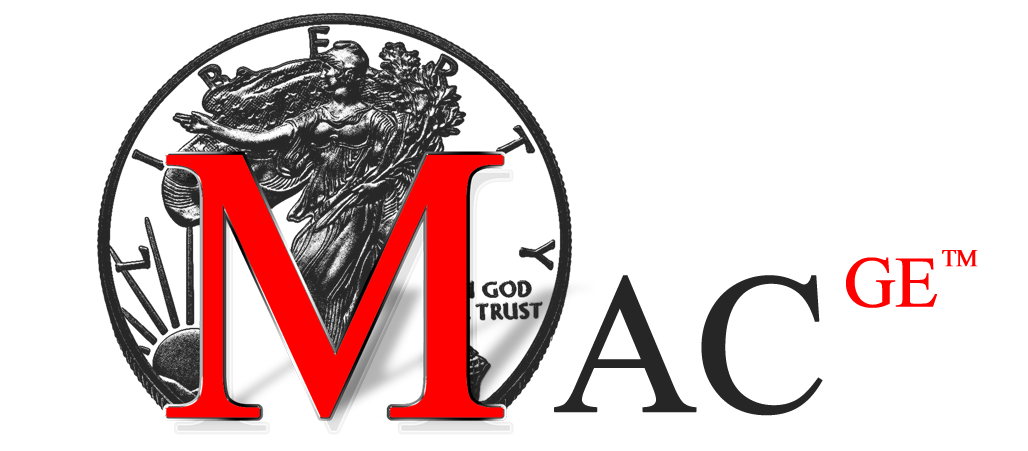 WHEN WE REFER TO A MAC FINEST STICKER-ED SPORTS-CARD, WE ARE REFERRING TO THE FINEST GRADED SPORTS-CARD OF THAT DATE OR TYPE AS BEING THE FINEST SPORTS-CARD TO BE GRADED, NONE FINER. THIS FINEST DESIGNATION SPORTS-CARD WILL MAINTAIN ITS VALUE BETTER THAN IF IT BECOMES A SECOND FINEST GRADED SPORTS-CARD. THE FINEST GRADED SPORTS-CARD WILL ALWAYS MAINTAIN IT FINEST VALUE BETTER IF THE MAC FINEST STICKER IS AFFIXED TO THE SPORTS-CARD.
VISIT OUR WEBSITE OVER 1.6 MILLION COIN COLLECTORS HAVE GONE TOO MACABLEGE.COM

 

WE CARRY THE LARGEST INVENTORY OF MODERN TOPPS, TOPPS MINI, BOWMAN, PRO MAG CERTIFIED PROOF CARDS OVER 5,000 IN STOCK, IN THE WORLD OR ON EBAY.

In 1991 Mr. Hager Patented "4,979,619" the Sports-Card Holder. He wrote his opus 1991 520-page Book on baseball cards. Copyright the 1 to 10 Grading system universally used all over the world today.

MR. HAGER BOUGHT OVER 10,000 PROOFS CARDS FROM THE TOPPS ARCHIVE

Visit our website over 1.6 million-coin collectors have gone too macablege.com
Our Policies
WE ADHERE TO ALL EBAY RULES AND REGULATION, FULL 14 DAY RETURN PRIVILEGED FOR ANY REASON. WE HAVE BEEN ON EBAY FOR OVER 20 YEARS. 
WE HAVE SATISFIED OVER 100,000 PLUS CLIENTS & OVER $10 MILLION IN SALES; WE ARE HERE TO FULFILL YOUR DREAMS AND DESIRES. 

THANK YOU FOR LOOKING
Contact us
We can be contacted at any time through eBay messages if you have any questions, comments or product requests. We will respond to you within 24 hours and do our best to help you out! We encourage our customers to contact us with any questions or concerns! We'd like to be sure you are completely satisfied with your purchase.
Mr. Hager History

In 1991 Mr. Hager Patented "4,979,619" the Sports-Card Holder. He wrote his opus 1991 520-page Book on baseball cards. Copyright the 1 to 10 Grading system universally used all over the world today.

| | |
| --- | --- |
| Inventory | WE CARRY THE LARGEST INVENTORY OF MODERN TOPPS, TOPPS MINI, BOWMAN, PRO MAG CERTIFIED PROOF CARDS OVER 5,000 IN STOCK, IN THE WORLD OR ON EBAY. |
| About Proofs | MR. HAGER BOUGHT OVER 10,000 PROOFS CARDS FROM THE TOPPS ARCHIVE AUCTION IN NYC IN 1989. HE HAS SOLD ORIGINAL ARTWORK PROOFS TO OVER 100 MAJOR LEAGUE PLAYERS. WHEN YOU BUY A UNIQUE PROOF CARD THE QUALITY IS SUPERIOR TO A PRODUCTION CARD. IT IS A ONCE IN A LIFETIME OPPORTUNITY TO BUY THE PROOF CARD PLAYER OF YOUR DREAMS AS THERE IS NOT ANOTHER ONE. Sold too Nolan Ryan his 1968 RC for $25,000, Reggie Jackson 1969 RC to him for $20,000, to Mike Schmidt 1973 RC for $10,000, Bobby Orr 1966 Test RC $25,000 and on and on. Mr. Hager has sold over $2 million in Proof cards since 1989. We have over a million dollars' worth of Proofs listed on ebay. Why because Mr. Hager has the #1 PEDIGREE on all his Proofs, Topps Letter of Authenticity, Guernsey's Auction LOA directly to Mr. Hager. Certified by BGS as Topps Archive Auction. No one can give you better Pedigree. That is why Mr. Hager has been #1 in the field of Proofs going back to 1886 Allen and Ginter Proofs since 1989. |
| What we do | WE APPEAL TO THE ADVANCED COLLECTORS FOR YOU WANTS AND NEEDS. IF THERE IS SOMETHING YOU WANT PLEASE LETS USE KNOW AS WE HAVE SOURCES TO OVER 3 MILLION IN SPORTS CARDS AND OVER 5,000 CERTIFIED SPORTS CARDS IN INVENTORY. |

 
 
 
 
 
Free eBay listing template designed by © dewiso.com.